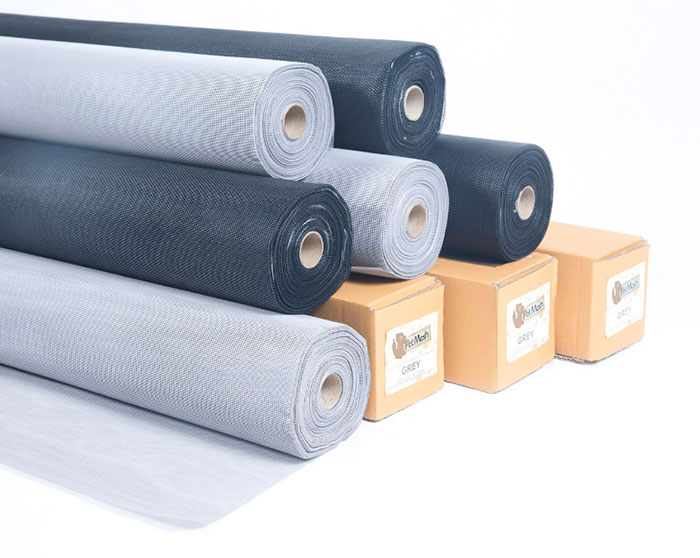 Pet Mesh is made from heavy-duty vinyl-coated polyester yards,Which is stronger than standard Glassfiber screen .Pet Screens is seven times stronger than traditional insect screening and offers excellent outward visibility. Pet Mesh is the absolute answer to screen damages caused by the claws of cats and dogs . it is tough and durable and yet offers superb outward visibility. Pet Mesh can also be used as an insect screen on doors and windows to Keep bugs and mosquitoes .
1.Residential uses for window & door insect screens
2.Suitable for pet cage to keep out bugs and mosquitoes
Materials : heavy-duty vinyl-coated polyester yards
Weave type : Plain Weave
Diameter : 0.18mm-0.4mm (or upon request )
Mesh size : 16*16 / 11*16/12*14
Color : Black , Grey , and other colors also can be customized
protect cats and puppies; anti-scratch, paw proof; anti-bird; anti-mechanical stress.
The black screen like a wall. Even if the animal tries to break through, after several unsuccessful attempts, which do not affect either the integrity of the mesh or the health of your pet, it will remember that the black mesh - is insurmountable obstacle.
Because of its thickness and a high wire density, it has a lower light transmission than other mesh screen. Perhaps, however, the life and health of beloved pets worth it.